Michael Valenti Cycling Art
Welcome to the largest collection of Cycling Art prints and Cycling Art Originals in the world from one artist, Michael Valenti. With over 100 unique images from The Tour de France, Giro d'Italia, Vuelta to famous faces and places in the world of cycling. All in one store, all by one artist. You're sure to find the right painting or print for your style. Vive le Velo!
Watercolor Prints
Now you can find your favorite Cycling Watercolors from my poster collection without the type. Each is carefully printed to look and feel as close to the original watercolor as possible. Explore them now.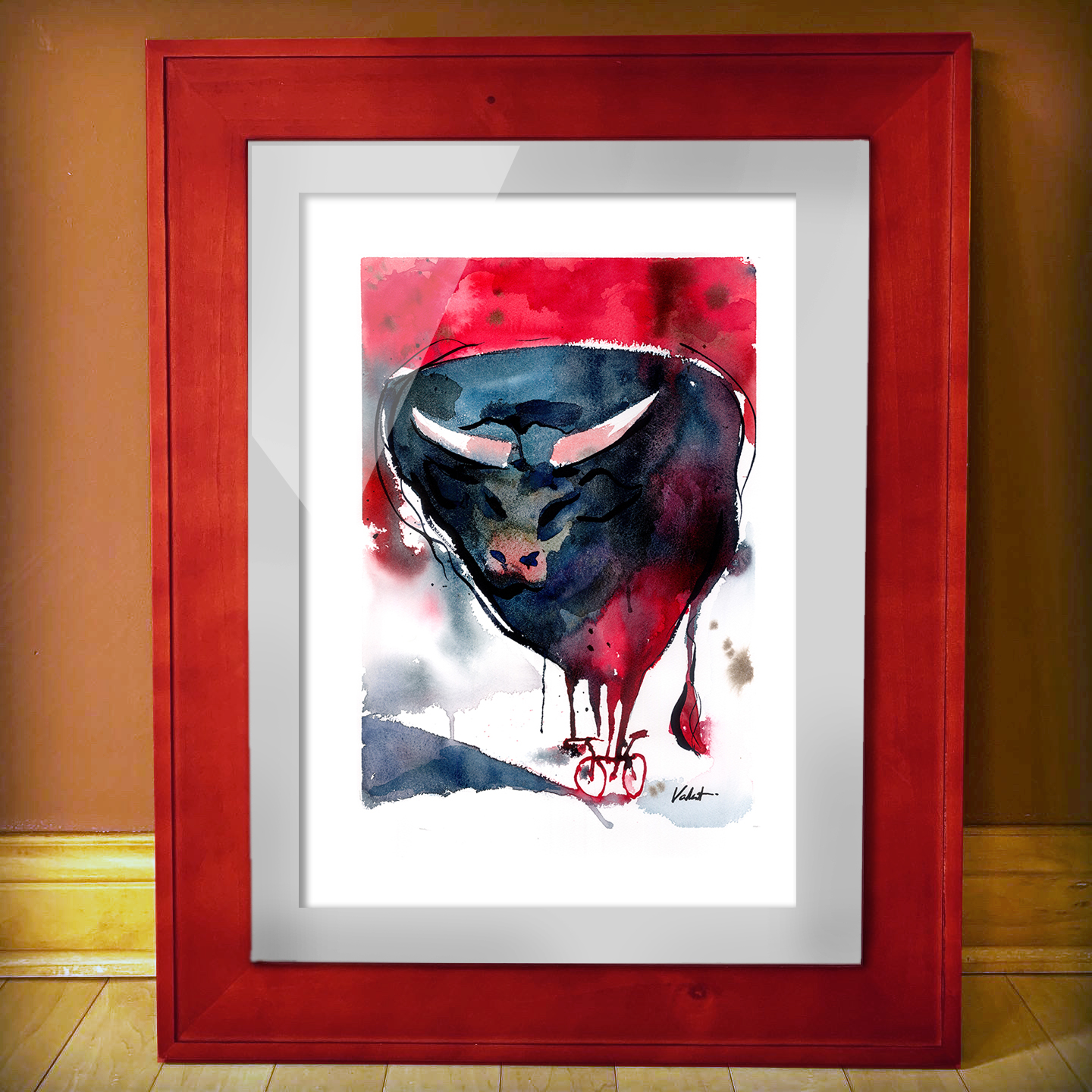 New Original Paintings
The painting featured here is called "Rainbow Cypress" it is 60×40 inches on canvas and looks great on the wall. Check it out along with many other Original Cycling Art Paintings. -Michael
---
"My bike can take me anywhere, but my pen will take me everywhere"
Creating unique vintage travel style bicycle posters, with a passion for cycling Michael Valenti travels the world chasing the Peloton for inspiration. Drawing and painting on location at the Tour de France or just around the corner from his studio near Chicago, there's alway fresh exciting new work to see.
Follow along and fill your home with cycling wall art, canvas cycling prints and bicycle posters. Or commission a painting of your own adventures! Vive le Velo!
Follow Cycling Artist Michael Valenti around the globe.