Showing 25–36 of 118 results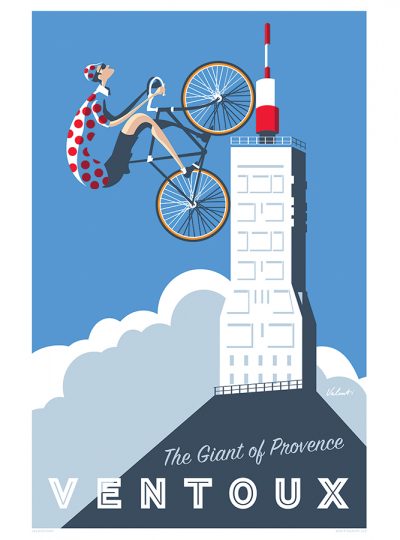 Ventoux | Giant of Provence | Cycling Art Print
Mont Ventoux has been an icon in the Tour de France since 1951 with its legendary lunar landscape and ever changing dangerous weather conditions. The striking white tower that stands atop this mighty mountain calls to many a bicycle rider to make pilgrimage and best this lonely, unforgiving road. Bon courage.
Artist: Michael Valenti
Select the style of Cycling Art Print you like best from the menu below, choose Watercolor Paper Print or Stretched Canvas. Be sure to check the product Description for details.
$

65.00 –

$

390.00
Select Options