Showing 85–96 of 125 results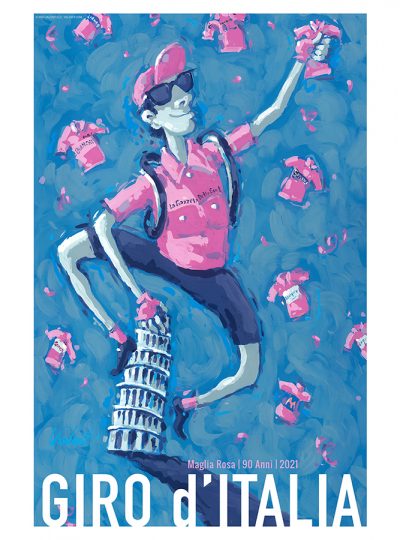 Giro 2021 | 90 Maglia Rosa | Cycling Art Print
Celebrating 90 years!
With this Cycling Art Print we are celebrating the Giro d'Italia Maglia Rosa ( Pink Jersey ) worn by the winner and leader of the Giro. Today she is ninety years old! Like the yellow jersey of the Tour de France, the Pink Jersey comes from the pink pages of La Gazzetta dello Sport newspaper – still sponsoring the Giro today!
In the painting we see our cyclist standing atop the leaning tower of Pisa grabbing pink jerseys as they fall from the sky.
Artist: Michael Valenti
Select the style of Cycling Art Print you like best from the menu below, choose Watercolor Paper Print or Stretched Canvas. Be sure to check the product Description for details.
$

65.00 –

$

390.00
Select Options