Showing the single result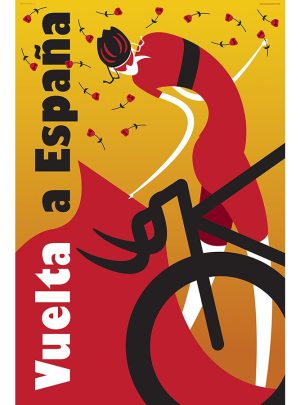 Vuelta a España | Cycling Art Print
The running of the bikes.
Every September UCI Pro Cyclists race around the beautiful country of Spain for three weeks. Inspired by the success of the Tour de France and Giro d'Italia, the Vuelta a España (Tour of Spain) is one of the most challenging stage races on the cycling calendar.
In this image we see the cyclist as matador playing the bull as the roses fall from the sky. The red cape of the matador matches the red jersey of the Vuelta leader.
Artist: Michael Valenti
Select the style of Cycling Art Print you like best from the menu below, choose Watercolor Paper Print or Stretched Canvas. Be sure to check the product Description for details.
$

85.00 –

$

150.00
Select Options