Showing 1–20 of 31 results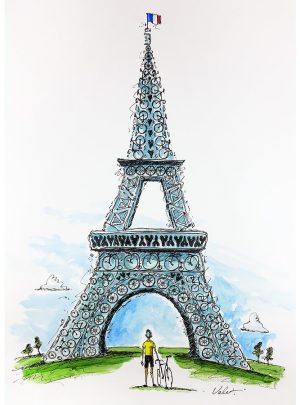 Tour de France Dreams | Cycling Art Print
In the Tour de France some dreams will come true and many will not. I for one am looking forward to watching every day and drawing as many pictures as I can while each stage plays out. This drawing was made in 2016 and is still one of the best selling prints I have.
And while I know I'll never ride in the Tour, I know I can always go for a visit – if you wish hard enough, your dreams may come true
The print comes in just one size, 18×24 and is printed on the same 310g fine art paper as all my prints.
Artist: Michael Valenti
Shop for WATERCOLOR PRINTS
Shop for ORIGINAL PAINTINGS
Chasing the Peloton WATCH VIDEOS
$

100.00
Select Options